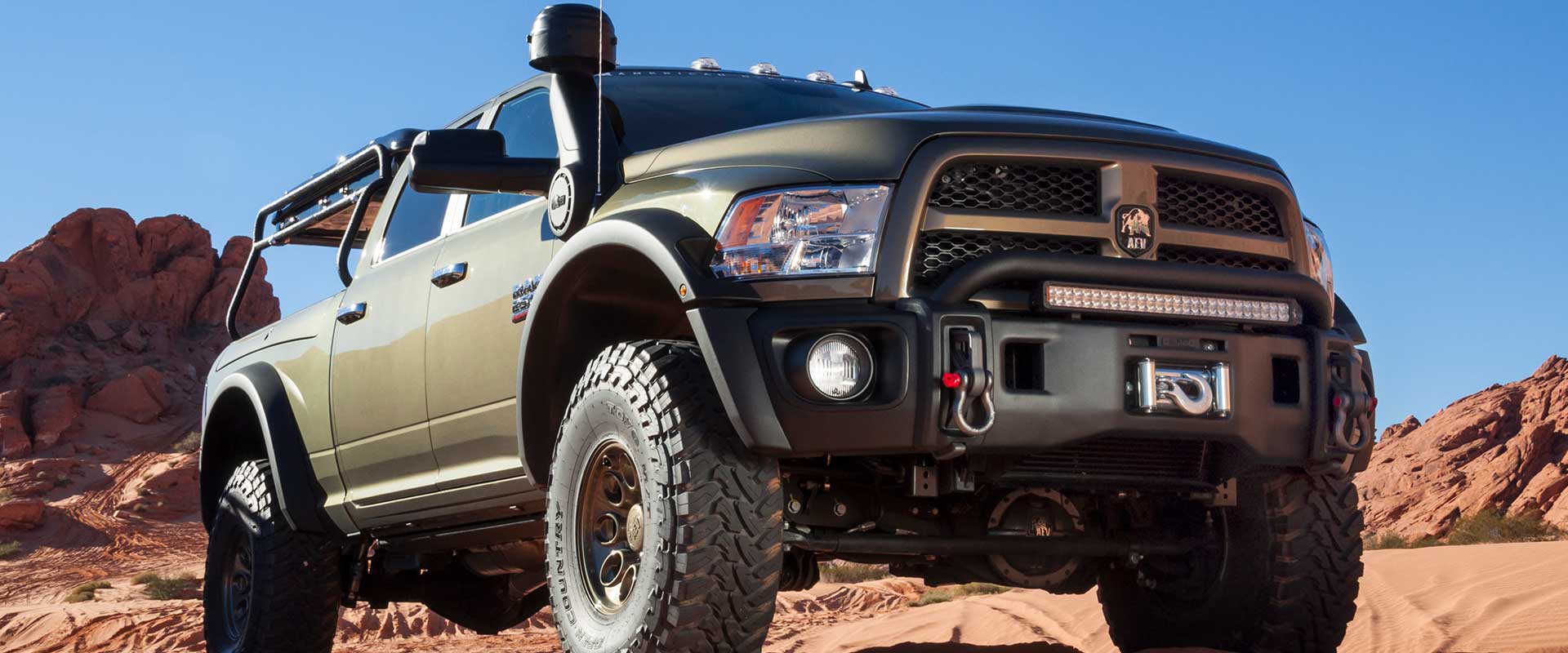 AMERICAN EXPEDITION VEHICLES
AEV
Bumpers & Accessories
The HD Ram Front Bumper from AEV is designed to be durable and match the hardworking nature of the truck it's mounted on. The bumper features massive ductile iron recovery points that meet all OE load specifications and double as wear plates to slide over steep obstacles.
Additionally, the bumper has a 4mm thick stamped steel face that offers excellent protection and can safely accommodate a Winch Mount and a 12-16,500lb Warn winch for vehicle recovery. For those who don't need a winch, an optional Winch Delete Kit is available.
AEV
DualSport Suspensions
The Ram 2500/3500 can be enhanced with AEV's 3" DualSport XP Suspension System, which is specifically designed to optimize suspension and steering geometry, as well as provide application-specific shock tuning. This system prioritizes on-road comfort and handling, while also offering an even wider range of off-road performance capabilities, thanks to the inclusion of AEV/Bilstein XP8100 Reservoir Shocks.
AEV
Wheels
In addition to their strength and durability, AEV wheels are designed to provide excellent performance on all types of terrain. They are designed to optimize tire fitment and offer superior traction in both wet and dry conditions. This allows drivers to confidently tackle a variety of terrains, from rocky mountain trails to muddy back roads.
AEV
Skid Plates & Protection
Give us a call to talk about the various options that we have for your vehicle.