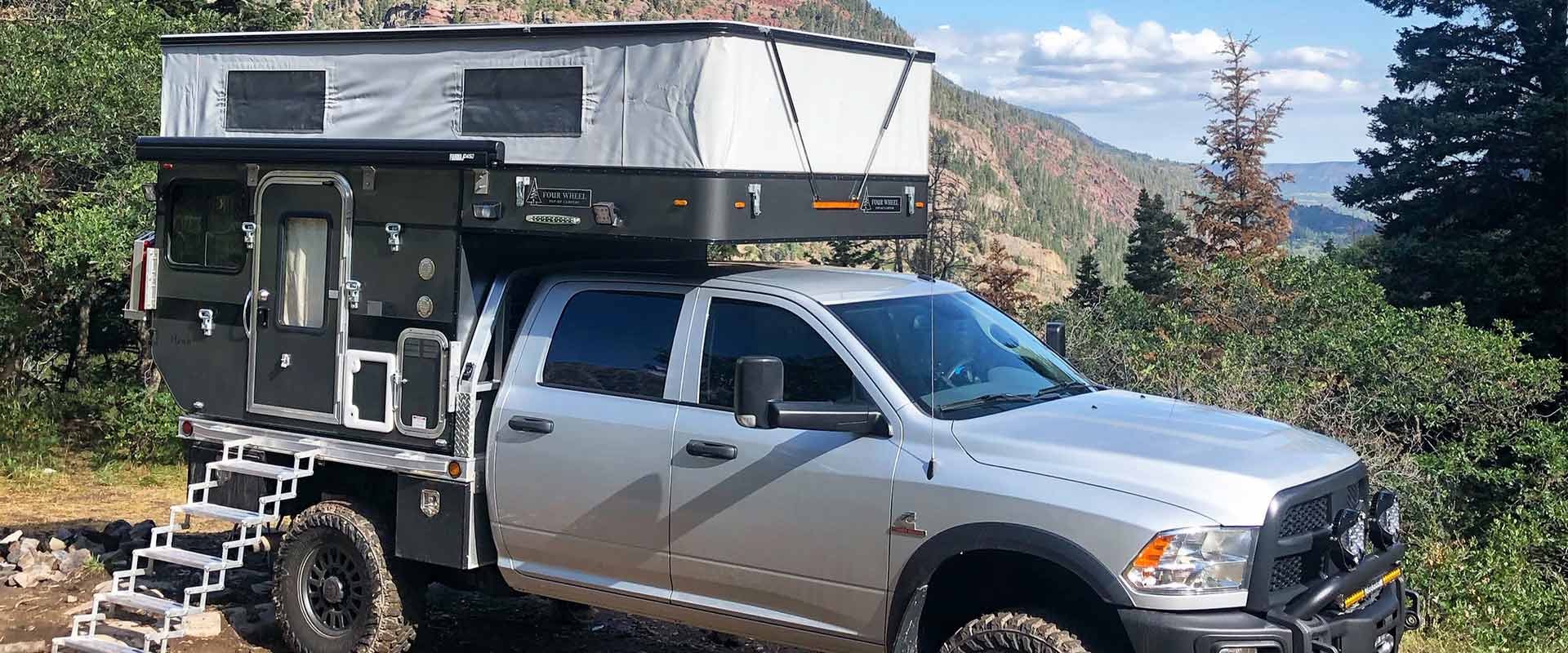 Off-Grid 4x4 is proud to now offer
Legendary Pop-up campers, since 1972
Featuring lightweight construction, proven durability, and an abundance of floor plans and options;  It is no wonder why Four Wheel Campers have been the number one choice of adventure travelers and outdoor enthusiasts alike since 1972.  These low-profile, incredibly rugged, pop-up campers are built to carry you and your gear to the ends of the earth and back!  Now, Off-Grid 4x4 is your one stop shop for Four Wheel Campers and complete vehicle outfitting.  Give us a shout to get your build started today!
A camper for everyone, and every truck!
Whether you drive a nimble Toyota Tacoma with a 5 foot standard pickup bed, a massive diesel Ram 3500 with an 8 foot flatbed, or anything in between, Four Wheel Campers has a model for you! Stay tuned as we continue to update this page with all the offerings from FWC!